If you are an international student who recently moved to Ohio or if you are going to join college coming spring, this is for you!
Ohio is famous for many things; winter is one of them (not necessarily in a good way). But since you are already in Ohio, or going to be, you must have heard the whispers. Ohio winters can get tough, especially if you are from a country where the concept of snow-fall only exists in fairy-tales or romantic movie (read Bollywood). Ain't nothing romantic about this snow bruh!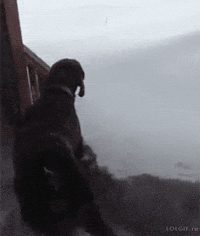 I came as a new student in Fall last year and (I'm not even kidding) even strangers on bus stops would warn me and advise me to be prepared like, "winter is coming"! I was shit scared and that's why I can understand if you are too. Sure it is going to be a little tough in the beginning but trust me, "you'll be just fine". You might even fall in love with it. Here is my guide as an international student to winters in Ohio. Sure I am no expert but I can share my experience with you guys.
Stock-up
Sure, cold weather is cold (duh), but as they say "there's no such thing as bad weather – only inadequate clothing." I agree that good warm clothes are expensive but look at it as an investment. Buy maybe only one but good warm jacket/coat and a pair of sturdy winter boots. It may seem expensive but it will be worth the expenses for usage over the years and saving you medical bills from catching cold or any other cold related injury. A cheap sweater that pills and falls apart after a winter is a waste of money.
Don't even think of buying your winter coat and boots from your home country (especially India or UAE) since these countries don't get extreme winters and thus the collection being sold is not really apt for harsh cold weather. You may also look at investing in good warm socks, gloves and hat.
Layering is caring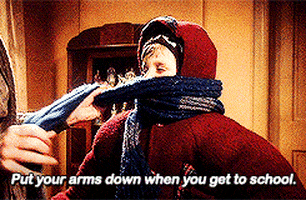 Not only does this let you adjust to different temperatures by putting on/off layers, but also saves you money: the same coat, with different layers, is basically a different outfit.
There are three basic layers:
(1) baselayer
(2) midlayer
(3) outerwear
The good news is that you probably already own plenty of baselayers and midlayers!
Base layer comprises of you regular tshirt/ shirt while the mid layer is little thicker such as wool sweaters or fleece. They're colourful, warm, layer well, and are reasonably priced. Buy a few, mix and match to keep up with the style quotient. And like I said earlier, go big with your outerwear as it's the shield protecting you from harsh, way below zero degrees, ass chilling- soul darkening cold waves.
More is More
Don't be shy when it's time to cover yourself up. Always have a cap and pair of gloves in your backpack even if the weather looks kinda OK. Ohio weather has more than fifty shades of grey to it and can go from "nice and sunny" to "white walkers"- slap of death cold in thirty nine seconds. Always check the weather forecast for the day and prepare to cover up/down accordingly.
How bad is it, you ask
The winters are a month longer than any of us would like. Winter coats and scarves come out in November and stay in the closet until the end of April. But it rarely has extreme heat or cold in NE Ohio; it only has mid cold or extreme cold. The worst of the snow & cold is usually concentrated in the months of January, February & March.
Here's the good news….we have no wildfires, no hurricanes, no mudslides and no earthquakes (except tiny baby ones). And while we get thunderstorms and an occasional tornado scare in the summer months, it is rare for residents to have to run for the basement to wait out a funnel cloud in our region. We get good old fashioned snow that you can cross country ski on and make snowballs out of !!
What to do when experience a snow-fall
If it is your first time watching snow falling, go out and embrace it. It is an experience to feel your first snow, catch the beautiful tiny flakes in your palm, and feel the flakes on skin of your face!  But make sure you are aptly covered. Going a little crazy on your first snow is totally recommended.
After a snow fall
Fresh snow is always a delight; the hard part comes once it has stopped falling and begins to settle. As the snow begins to melt and settle around, it gets chillier. Black-ice or the clear ice is a real thing. It is a thin quoting of ice on a surface, like roads. It is not black but transparent and thus sometimes not noticed if you aren't looking for it. It is dangerous while walking or driving as it makes the surface slippery and traction-less.
To sum up, winter is just one of the four seasons that helps us appreciate the warm months even more. Mostly you will not have to miss a class due to snowy conditions. However, chilly temperatures or icy sidewalks could make waiting at the bus stop a little tough. But, when the December holidays approach, it just feels magical to see snowflakes drifting down from a midnight blue sky and coating the pine trees. That's why they wrote the song 'I'm Dreaming of a White Christmas!'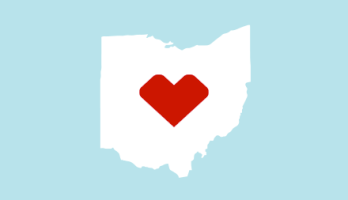 Shweta Singh is an international student from India studying at Kent State University.